What is required to get your vehicle ready to go onto a mine site?
Author: Sanket Date Posted:7 September 2015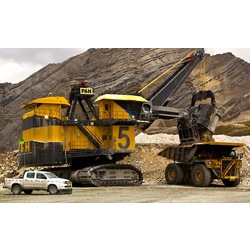 There are a lot of different mine sites around Australia and a lot of these mines have different rules and regulations. This information has been compiled from 10 years experience in doing mining build ups. Exact specifications should be handed down from the mine site you need your vehicle to go onto.
Generally your vehicle will need a battery isolator. There are a number of different options for these. The first is a Cole Hersee isolator switch, be careful not to buy an imitation as they have been known to burn out the contacts inside the isolator switch. These can sometimes be mounted under the bonnet but more sites require the switch to be external with a RED LockSmart lockout cover.
Inside the car we need to install a headlights 'On' kit, which means the headlights on the vehicle must be on at all times whilst the engine is running. Park brake warning buzzers also need to be installed. What these do is sound a buzzer if the park brake is not activated while the ignitions is turned off. An In-Dash Monitor, On-Dash Monitor may be required to display any safety cameras you may have fitted while the compatible Tyre Pressure Monitor Systems could prevent an unforeseeble tyre blow-out.
Moving to the outside of the vehicle, high level tail lights need to be installed. These include left hand and right hand indicators , tail lamps, and brake lights (LED's normally get used). If the vehicle is a ute with a tray these can normally be mounted on the rollover bar, if not there are specifically designed roof racks to mount the lights on. Also needed is a safety flag with a LED clearance light on top of the flag which activates while the vehicles park lights are on. Most of the time there is a reverse beeper which gets mounted up on top with the flag and tail lights. Knowing what's around your vehicle is imperative at all times. A long life camera system from DIG Options will show you what is around the vehicle as often as you require. Checkout our range here
This is not critical as it can also be mounted at the rear of the car, hidden away. There are lot of different reverse beepers on the market, to go on site you need to make sure it is a mine spec beeper, these are normally 97dB. When wiring the high level lights it's a good idea to use a 12 pin deutch plug so the bar can removed easily if necessary. There also needs to be an amber flashing beacon mounted up along with the rest of the high level lights. These can range from standard halogen globe with a rotating reflector to the latest in LED technology strobe lights. Checkout our range of sirens here
Please make sure to check with the site manager to get the exact specifications needed to get onto site and if you need any advice please Contact Us
---
Leave a comment