For Toyota


For Toyota - Hilux 2009 / 2012 onwards
The steering wheel plug doesn't match up for 2009 Toyota Hilux
Your steering wheel wires in your vehicle are on the plug with the purple, red, white and blue wires. On the DIG Options steering harness connect Black to Blue, White to White and White/Black to Red.
The speaker wires need to be extended from the footwell to the radio. Some Hilux models do not have the wires running past the footwell.
The steering wheel plug doesn't match up for 2012 Toyota Hilux
DIG Options Harness Connector -- for Hilux Connector
Black -- Blue/Grey
White/Black -- White/Grey
White -- Red/Grey
Cut the connector off the main harness supplied and wire the other harness with P/N 30725025000 to the appropriate wires. This will be simple with a pin removal tool but cut and solder will also work.
Poor Radio Reception
Finding the power wire to the factory radio amp:
1. You need to connect the original radio and test the wires going into the radio to see what gives 12V power output.
2. Other than this the radio should receive 12V input for ignition power and constant power. This 12V output needs to connect to either accessories power to power the amp for antenna or the blue power antenna wire from our radio.
For Toyota - 200 Series Land Cruiser
Using the original camera in a 200 Series Land Cruiser
Please check this link for a guide: https://tinyurl.com/yaff4g78

The original camera can quite easily be used. The original camera is powered from the stereo at 6V and so you will need to get from JayCar or similar a 6v regulator (about $1.50)

From the original plug the black and white wires are soldered as they run in a loop and below it is earthed to the camera shield.
The yellow - video feed, is connected to the Yellow wire from the unit.
The red power wire from the unit is connected to the regulator.
The earth of the regulator is connected to the earth
The 6V from the regulator powers the camera

The unit will also need to know when the car is in reverse and so the blue wire labelled BACK will need to be connected to a thin blue wire on one of the other looms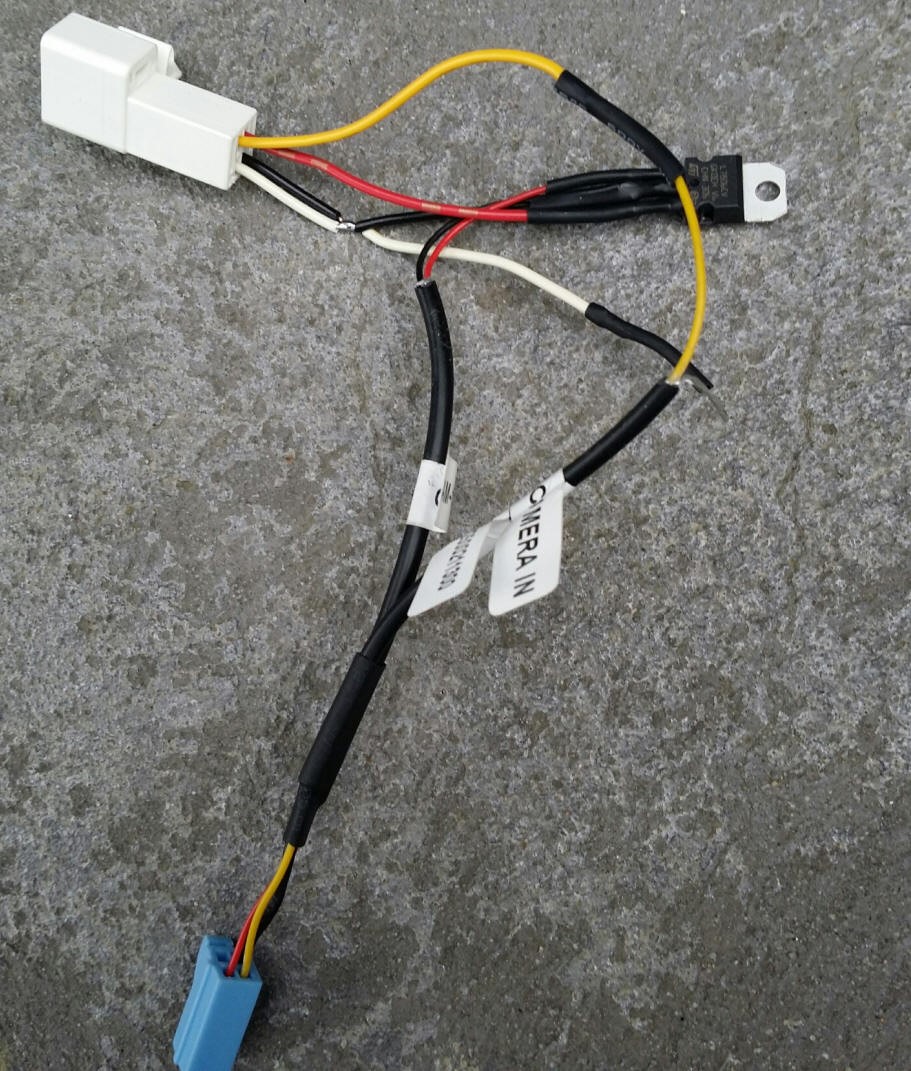 For Toyota - General
How to connect a Toyota 6V camera to the DIG Options system without a patch lead
---
Leave a comment