Security Policy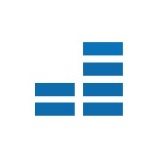 We take all reasonable steps to keep secure any information which we hold about you. Personal information may be stored both electronically on our computer system, and in hard-copy form. Firewalls, 2048 Bit v3 SSL encryption, passwords, anti-virus software and email filters act to protect all our electronic information.
Fraud Prevention
DIG Options use Maxmind for preventing fraud by the unauthorised use of a credit card to purchase our goods. If your purchase present a high risk for us with the card used, DIG Options will deduct a small amount from the same credit card and require you to confirm this small amount before we ship the goods. If you cannot confirm the correct amount we will refund the payment and cancel the sale.
We do not store credit card information, we securely submit credit card information to our bank for processing.